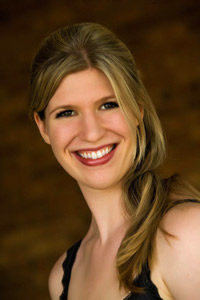 Tiara is first and foremost a celebrated wedding dance specialist. She loves working with wedding couples to make their first dance something that they are comfortable and confident with. Tiara will make your first dance something that you will remember and cherish forever.
Tiara has won numerous teaching and performance awards. She received her formal training in Austin, Texas, but some of her favorite work has been here in Lincoln. She especially enjoyed choreographing the inaugural ball dance for Governor Dave Heineman, choreographing the winning showcase number for Lincoln's dancing with the stars, and working with radio personalities from 96 KX and 102.7 KFRX.
Tiara is an experienced, certified dance instructor. Whether your goals are to get more comfortable social dancing, learn a fun new skill, or compete, she is excited to be a part of your education.
Please call (512) 663-8975 or email Tiara to book your first lesson.